Moving companies are businesses called upon when people are in need of professional transport services. When it comes to furniture running, it is necessary to have reliable and experienced movers handling your belongings unless you do not mind getting your things knocked about a little in the process – something that is bound to happen if you engage the services of your mates to help you move.
Why select moving companies Burnaby BC?
Although it is always possible for you to circumvent the need for hiring a moving company Burnaby BC for your house removal, the money that you will save by doing the heavy lifting yourself will be lost in time and energy. By hiring professional movers in Port Coquitlam BC Canada, you will cut down the time that your move takes by nearly half making it possible for you to move into your new place within a day.
When you undertake to move by yourself, not only will it take you much longer, but your friends might balk at moving the furniture into the exact spots that you want; plus you will also have no recourse should something get damaged in transit. However, all moving companies provide their clients with insurance coverage in case something gets damaged or lost during the move.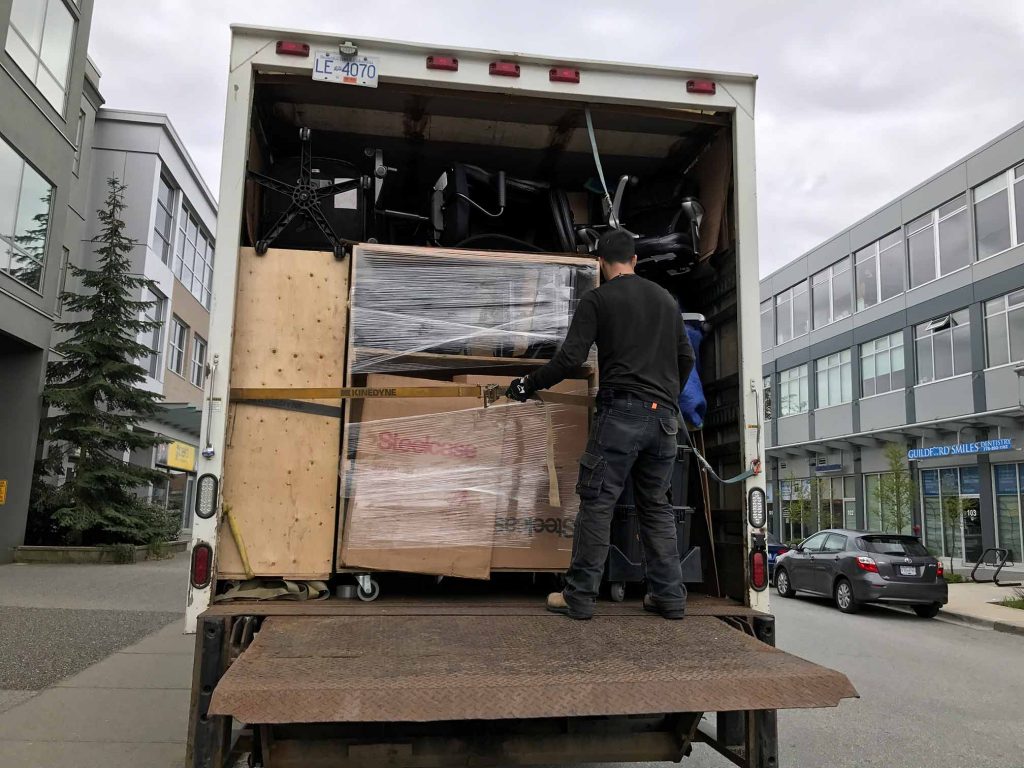 International moving is another cup of tea altogether. While it is always possible to arrange your entire overseas removal without the assistance of any moving companies, you will have to spend a lot of time and use less energy on finding out exactly what papers you need to fill and file while also making sure that you cover all of the red tapes and jump through all of the international tariff and restriction hoops along the way.
We have the required expertise
These companies have professionals, trained staffs who are in a better position to ensure an untroubled, anxiety-free relocation. They take the responsibility of packing the goods and sending to the destination. Nowadays most companies also take the responsibility of unpacking too.
Hiring long distance moving companies in Burnaby BC is not so much a question of needlessly spending money on something that you can do yourself – it is about realizing that entrusting your move to experts might cost more, but will give you much better results with fewer headaches. Moving companies have also innovated to adapt to changing consumer attitudes towards transport services.
Most insurance companies will refuse to offer you damage or loss insurance for an international move unless you have used the expertise of a recognized moving company and had their agents pack your belongings. International moving is another highly involved affair that generally requires that you hire professional moving companies Burnaby bc for the job.
Then you will have to hire a container, book space on a carrier and arrange for the tank to be met at the other end and warehoused until you are ready and able to claim it. The most logical solution to this complicated affair is to hire services of residential moving companies in Burnaby BC that merely can take care of all your furniture moving, customs brokering and storage needs without getting you involved except for final plan approval.
They take care for packing each item of yours, and special attention is rendered to items like antiques, fragile items, pianos, grandfather's clock or any other unique items. Like other companies, moving companies are dependable enough to be entrusted with the handling of all things.
They not only pack your belonging before departure but also help you to unpack them and assemble them. They see to it that all your items have safely inside cardboard boxes reached the destination and are in working order. Most companies believe in staying from start to finish of the entire moving process.
Moving companies now give the customers customized planning, based on the specific requirements, hence making the relocation safer and glitch free since the companies have their moving vehicles which are specifically designed to have a shock-free movement while on the transit.

Movers save your time from packing or having to face the nerve-racking tension of getting your belongings safely to the destination at the right time. Most companies offer you their service at any time of the day at anyplace. Along with an insurance policy that covers the cost of your items from start to finish of the transit, they also offer you storage facility while you are on the move (mainly for international or cross-country moves).
Moving with the help of professional companies is always cost effective. Moving companies Burnaby BC is listed in the internet moving company directories of Burnaby BC. Most of them allow you to have free quotes on moving, based on your specific requirements and the services provided by each company. Apart from the internet, you can find a suitable mover through agencies.
See Here to know more in detail about Cheap Movers In Surrey BC