Do You Have A Move We Can Help With?
Are you planning a residential move to a neighbouring city or a large office move? Whatever type of move you are planning to make, Big Brothers Moving Services is the solution for all your local moving needs. Our north vancouver movers will provide you with a moving plan that covers any requirements you may have.
Our moving company became one of the area's leading local moving companies by providing more than 1,500 moves per year that aim for customer satisfaction with every move. That is why we deliver on affordability, quality, respect, and customer satisfaction.
Local movers in Vancouver Canada strive for nothing less than excellent service and will put in the extra effort to ensure our customers are completely satisfied with their move.
Big Brothers Moving Services is prepared to take care of you whether you are making a small move across the street or making a bigger relocation cross country. We have a team of experienced local movers who will take care of you every step of the way. Our local or long distance movers are thoroughly trained and have the knowledge to handle any of your moving questions, requests, and concerns.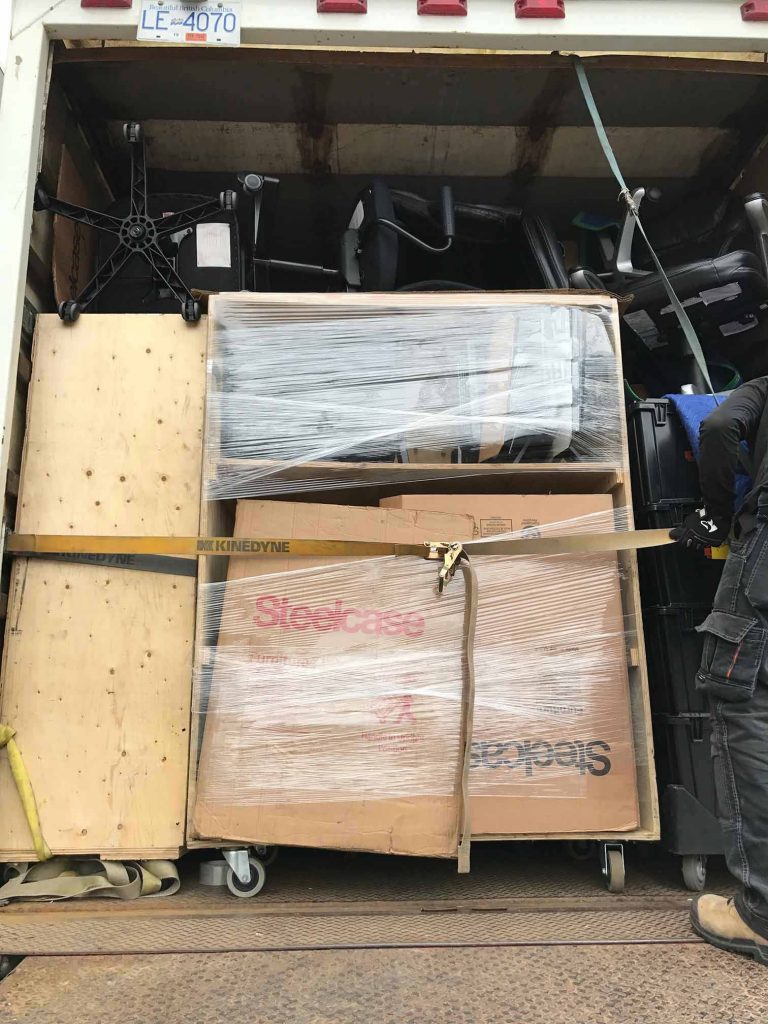 At the start of your move, you will be assigned a representative of Big Brothers Moving Services to help with your relocation process. Our accommodating representative will collaborate with you to develop a personalized moving plan based on your needs and budget. Moving plans are catered to your needs while we make sure to incorporate convenience, affordability, and the best moving services.
Vancouver Local Moving Services
After a moving plan has been created, a knowledgeable moving coordinator will be assigned to you to oversee every part of your move. You will be able to contact your move coordinator at any time of the moving process and have complete transparency in all aspects of your move. They will keep you informed about pre-move affairs, moving schedules for packing and loading, as well as delivery plans. We want you to have confidence in your move, so you will always be aware of where your belongings are. In the event that you may have any questions or alterations you'd like to make to your plans, your moving coordinator will be available to happily assist you.
Packing Services
One of the biggest tasks of a move is packing. If you are in need of assistance in this area, you're in luck! Big Brothers Moving Services provides optional packing services that you can take full advantage of. If you choose Burnaby moving companies packing services, you can have confidence knowing our expert movers are packing all your belongings with extreme care and attention as if it were their own. Our packing services include:
On-site packing and unpacking services
Durable boxes, cartons and crates for standard and specialized items
High-quality packing paper and bubble wrap
Specialized handling for items like hot tubs and pianos
Temporary and permanent storage in our safe, secure and climate-controlled facility
Warehouse Storage in Vancouver
Our local Vancouver movers are highly attentive and considerate of all belongings and will ensure they are relocated with the utmost care. Our crews receive yearly training and our fleet trucks regularly undergo comprehensive safety maintenance to guarantee deliveries are always made safely and on time. If you need short or long-term storage options during your local move, we can help you with that as well.
We have a local warehouse along with, climate-controlled warehousing units that are monitored 24/7 to fit any storage requirements. We have room for all your belongings, from large equipment to delicate antiques. We know that you want Vancouver movers who understand that your moving help needs are unique to your move. At Big Brothers Moving Services we will make every effort to see that your needs are met.
Contact Us
When planning your Vancouver relocation, contact a local moving company with experience and expertise. With over 35 years in the moving and storage industry, we are well-versed in providing top-of-the-line moving services that exceed customer expectations. Every member of our dedicated team from our move representatives to our storage crew manage and complete every move with customer satisfaction in mind. For more information or any questions you have regarding our moving services, call us or fill out our online form for your free quote today!
Planning and executing a commercial or office relocation to or from the Vancouver area can be a very difficult task without the proper help. There are many important things you must consider when relocating your business to minimize loss, risk and downtime. The moving professionals at Big Brothers Moving Services have combined over 35 years of commercial relocation experience throughout the Metro-Vancouver area.
Furniture Movers in Vancouver Canada have the knowledge and expertise to make your Vancouver office move an easy and stress-free experience for you, your employees, and your customers. We execute more than 1,500 moves per year and have provided commercial moving services for hospital and healthcare facilities, libraries, small and large businesses, laboratories, plant-warehouses, and more.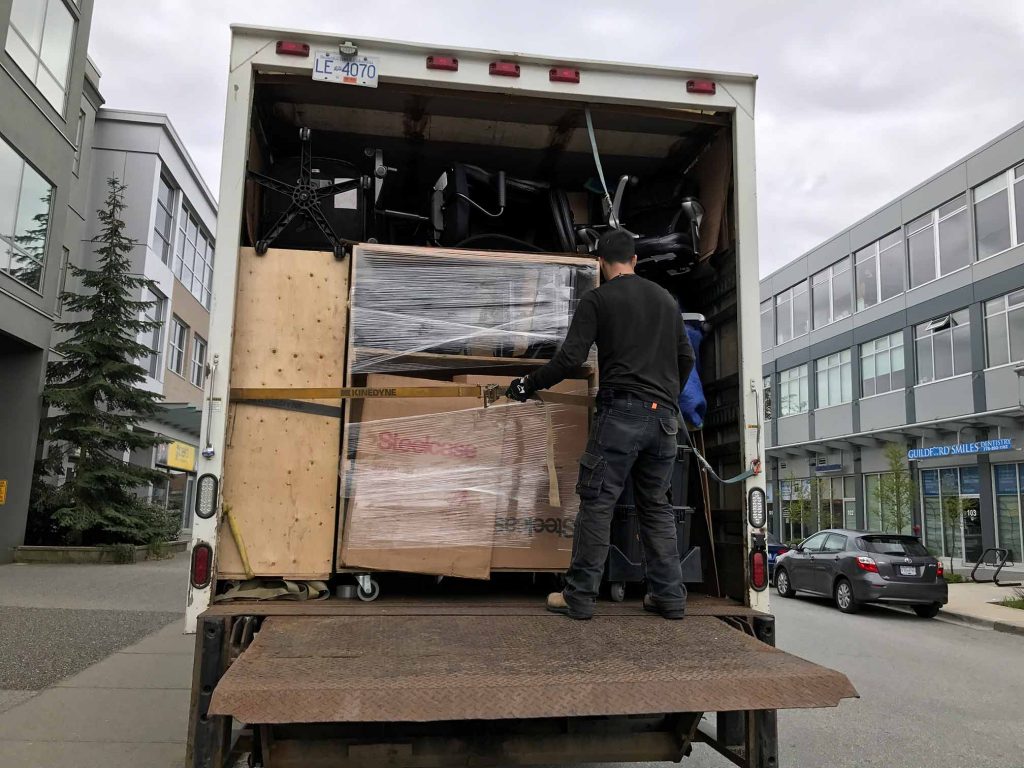 Commercial relocations often require specialty-moving services pertaining to office documents, furniture, equipment, and more. No matter what size move you have, Coquitlam BC moving companies has handled office moves of all sizes throughout Vancouver, including small businesses and Fortune 500 companies. As a full-service mover we can provide specialized services such as packing and crating, disassembly, re-assembly, and installation of all types of office furniture including cubicles, desks, and more.
Office Furniture Movers in Vancouver
You can trust our experienced and skilled team of movers to get the job done right. We offer affordable solutions for furniture and equipment packing, receiving, delivery, warehousing, for all of your office equipment. If you require asset disposal services for items such as old electronics or furniture, we can assist in the donation of your office furniture to local non-profit agencies, connect you with used furniture buyers, or properly dispose of your items.If items cannot be donated or sold, they will be delivered or shipped to a local recycling agency or disposal facility for you. Office moves are complex, so let us handle all the fine details and hard work for you.
Whether you need to move your entire company across the Greater Vancouver Area, or relocate your office within the same building, Big Brothers Moving Services is the commercial cheap movers in Surrey BC you can trust. We offer professional, high-quality moving and storage services throughout the Greater Vancouver area and beyond. Every industrial or commercial move with our moving company is assigned a moving coordinator to create a personalized moving plan to meet your specific moving needs.
Commercial Moving Experts
We understand that limiting the amount of downtime is crucial when it comes to your Vancouver business, so we use proven commercial relocation methods to ensure we complete your move on time and on budget. Our expert movers will handle your items carefully, using specialized padding and coverings to prevent damage to your belongings and the building.
We also offer short-term or long-term storage in secure, climate-controlled storage units, perfect for extra equipment and furniture. Rest assured there will never be any hidden costs associated with the extra value we'll provide throughout your Vancouver office move. To learn more about how we can assist with your office relocation in Vancouver, contact us or fill out our form to receive your free quote!
If you find you need storage throughout your Vancouver move, choose Coquitlam BC moving companies Service for your local storage needs. Whether your storage needs are planned or unplanned, booked in advance or urgent, our storage specialists will create a customized plan to meet your storage needs. Regardless of the size or amount of furniture and belongings to be stored, we have options that will meet any type of storage requirement.
Secure Storage Facilities in Vancouver
Our trained storage small movers in Vancouver Canada experts will handle your items with the utmost care and consideration, ensuring your belongings remain damage-free. Customer satisfaction is our goal so we want to make your moving and storage experience feel as effortless and stress-free as possible.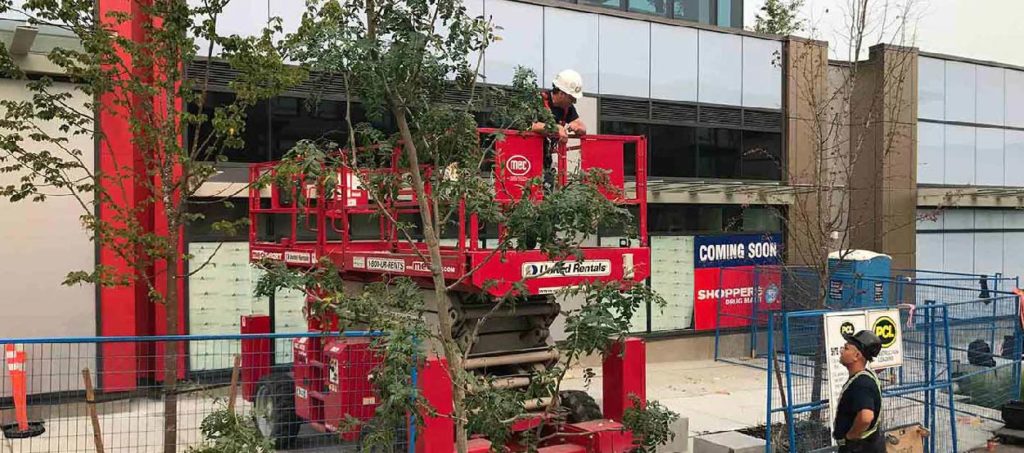 When you store your personal belongings and valuables with Big Brothers Moving Services, you can trust that your items will be in safe hands. Each of our storage units are maintained to meet the highest quality standards regarding safety, security, and cleanliness. Our storage facilities are climate-controlled, safe, and monitored 24 hours a day, 7 days a week.
Whether you need short-term or long-term storage, we have the perfect solution for you at an affordable price. For businesses and offices that are looking for commercial storage options, we offer records and document storage systems. When you no longer require our storage services, you can easily call our facilities and arrange for your items to be picked up or delivered to you or also to enquire about local North Vancouver movers rates .
Whether your storage needs are residential or commercial, large or small, we have the perfect storage solution for you. If you're planning to move in the future or you require sudden and urgent storage, our storage experts are ready and willing to assist you. Our customers reap the benefits we provide thanks to our combined 35 years of storage experience.
Vancouver Storage Solutions
We have the knowledge, equipment, and skilled staff to provide you with a successful storage solution. Your complete satisfaction is our goal so choose Big Brothers Moving Services for your Vancouver storage needs today. If you have any questions about how we can assist with your Vancouver storage needs, contact us or fill out our online form for your free storage quote.
Recycling is one of the best ways for you to have a positive impact on the world in which we live. Recycling is important to both the natural environment and us. We must act fast as the amount of waste we create is increasing all the time.
The amount of rubbish we create is constantly increasing because:
Increasing wealth means that people are buying more products and ultimately creating more waste.
Increasing population means that there are more people on the planet to create waste.
New packaging and technological products are being developed, much of these products contain materials that are not biodegradable.
New lifestyle changes, such as eating fast food, means that we create additional waste that isn't biodegradable.
The Professionals at Big Brothers Moving Services do the very best they possible can when it is time to recycle on all of our sites. By working with local charities and Recycling programs cheap movers in Surrey BC ensure that the very minimal amount of waste is sent to the local disposal facilities.
The actions best piano & furniture movers in vancouver take today to ensure that we have a minimal impact on the environment will allow many others to enjoy and preserve the planet we live on for many years to come. To find out more about how we can reduce the waste and impact with your office or residential relocation in Vancouver, contact us or fill out our form to receive your free quote!
Do you have large, heavy, and unmanageable items that you can't move on your own? Trust Big Brothers Moving Services to do the job for you. Our seasoned professionals specialize in moving uncommon items. Local movers in Vancouver Canada can provide you with exceptional service if your move is local, out of province, or international.
We are Vancouver's go to specialty movers, and our full-service moving company is equipped with the latest experience to assure quality and efficiency. Don't hire an unreliable specialty moving company—the consequences could be detrimental to your valuables. The drawbacks could include long wait times, insufficient equipment and overpriced bills. Why settle for less and pay more?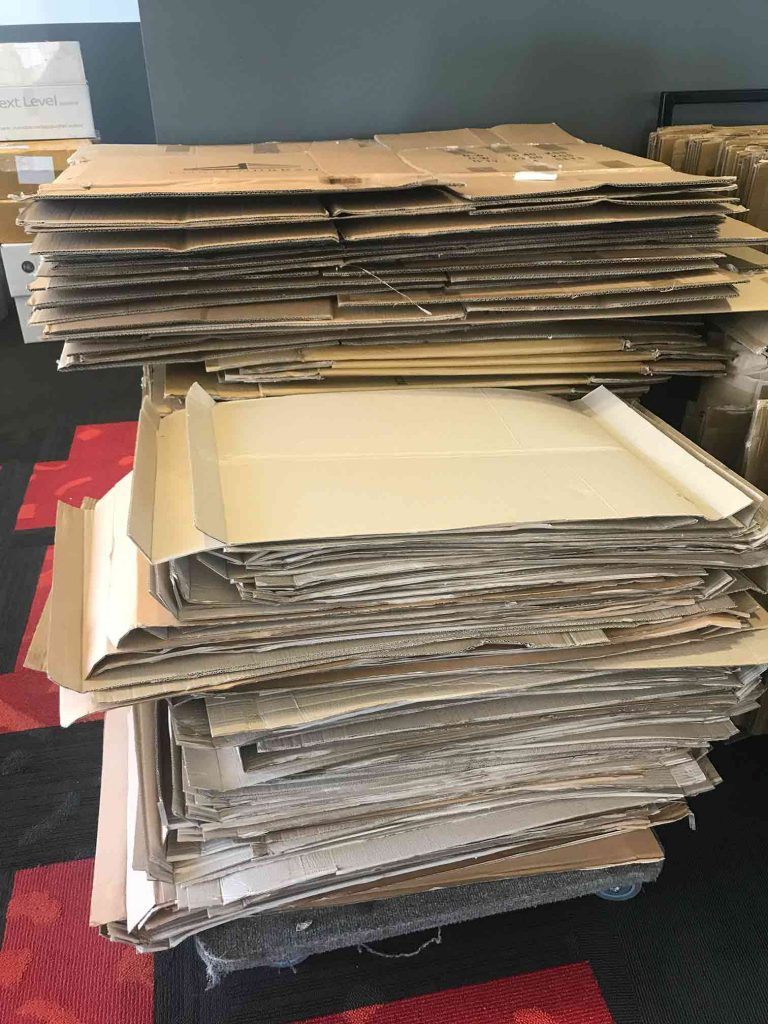 When moving your specialty items nothing should be left behind due to size or inability to move. Our heavy-duty equipment helps us tackle the biggest of tasks, and with employees trained in operating duty equipment, you can count on us for a job well done. We know how much your specialty items mean to you and how important it is for these items to arrive in the same condition they left in. Piano movers in Vancouver Canada value the security and safety of your items whether it be gun safes, pianos or wine cellars.
Moving Services That Require Special Handling
We take the necessary steps with the right supplies. We offer in-home packing with our specialized boxing and crating if needed. By hiring Big Brothers Moving Services, our professional team will move you faster, cheaper and safer than anyone else. If it is a senior move, we make the transition as gentle as possible and we plan, coordinate, and supervise all aspects.
Our hands-on team will handle all the light and heavy work. From moving couches to beds, furniture movers in Vancouver Canada offer extra care and support to facilitate your move. The intricacies involved in specialty moves is not something one person can handle.
Our team of experts here at Big Brothers Moving Services will ship your specialty items anywhere in the country! We are a moving company that shares the same admirations for your items and valuables as you do. Having the proper equipment for safe transfer is essential in the moving industry and we strive to offer you the very best. Some of the specialty services for moving we provide include:
Gun Safe Moves

Apartment Moves

Senior Moves

Hot Tub Moves

Wine Cellar Moves

Piano Moves

Motorcycle Moves

Computer Equipment Moves
Aside from just moving your items we also offer a storage facility. If space is a concern or you'd just like your item stowed away for a later time our storage facility is a great option. Just like your items are protected during the moving process the same protection will be provided while they are stored away. Our small movers in vancouver Canada facility keeps your items safe from changing and extreme weather and our professionals will gladly answer all your questions and offer expert advice for any service you choose.
Specialty Movers of Vancouver
Moving companies Burnaby BC Services has the experience and experts to facilitate all your moving needs. It is our specialty to ensure that all your items are moved with care and precision. We take pride in our many years of service to Vancouver and the surrounding areas. Let the pros do it and take your moving experience to the next level. Fill out our form today for a free quote online or contact us by giving us a call at 604-218-MOVE (6683)
Moving tips
Make your reservations for movers two to four weeks before your move day.
For large appliances be sure to check your owner's manuals to see if there are special instructions for moving.
Don't try to get rid of your children's favorite things before the move – even if it makes it easier. Kids sometimes have a hard time dealing with the change of the move itself.
By law, a moving company can't transport hazardous materials such as gasoline, bottled gases and other flammables, ammunition and explosives.
Pack a box of essential items that you will need immediately after the move and make sure it's the last thing added to the truck.
Clean out closets, the attic, and the basement as soon as you decide it's time to move.
Make a "survival closet" of things for the last cleanup before you move out – broom, dust cloth, dust pan, mop.
Remember to get snacks for move day.
Schedule disconnect times for about a week before your move day — you don't want to have to pay for cable, phone and utilities when you aren't even there!
Cancel newspapers, cable, pest control, cleaning help, lawn services about a week before the move.
Mail in your change of address forms about week before your move date.
Clean your stove before you move out.
The day before your move, defrost the fridge.
Make sure to get enough cash to get you through move day.
Take time to say goodbye to friends and neighbors before your busy move day.
If you are depending on friends and family to help you move, have a back-up plan if they don't show.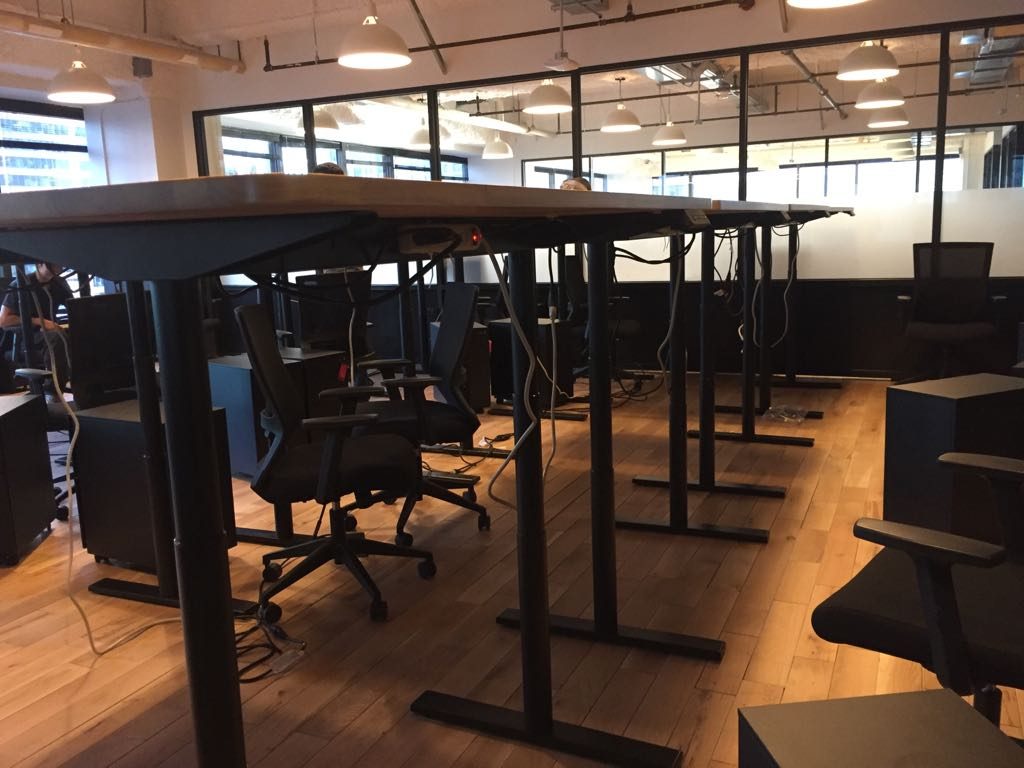 Packing tips
Avoid mixing items from different rooms in the same box.
Use wardrobe boxes to make closets easier to pack. Clothes in drawers can be placed in suitcases.
Use only small boxes for books. They get very heavy, very fast.
Never use printed newsprint to wrap fine china.
Always stack dishes upwards when packing.
Pack important and sentimental documents separately to be easily accessible including: children's health records, passports, family records, insurance information and photo albums.
Remember: the heavier the item, the smaller the box.
Don't pack with food or supermarket boxes. You never know what little critter is hiding – or if the box will be strong enough to support your possessions.
Don't use used boxes. You don't know if the box will be strong enough to support your possessions.
Never use duct tape – use packing tape.
Clearly label all boxes on top and side.
As you take apart furniture and other items make sure to tape all parts to the main base.
Try to pack all electronic equipment, like stereos in their original boxes. Otherwise use bubble wrap when packing these items.
Start packing items you will not need ahead of time.
Always pack and unpack breakables over a padded surface.
Always tape boxes. Don't interlock the tops.
Don't use boxes without tops. No tops make it impossible to stack properly in the truck.
Use custom-designed boxes when packing fine china and clothing.
BILLING
Time begins when the crew arrives on location and ends when the job is complete. After the first hour, time is billed in 30-minute increments, rounded up to the nearest half hour. We implement a 4-hour minimum for all our services.
Gratuities are not included but appreciated (these can be paid in cash or added to the final bill).
Payment must be made within 14 days of the invoice date, in full. A receipt will be provided via email after payment has been processed. We accept cash, Visa or MasterCard.
For jobs over three hours, the crew may take a ten minute paid break. For jobs over five hours, the crew will take a thirty minute unpaid break.
We do our best to accurately estimate the time required for each job, however, estimates provided by our coordinators are not guaranteed and are subject to change.
BOOKINGS
Once an estimate is "accepted", a coordinator will be in touch to explain the next steps. Photos of your move or an on-site visit (based on the size of your move) are required to finalize the estimate.
Bookings are not secure until confirmed with a credit card on file. A reminder/confirmation must be made via telephone/email within 24/Hours of the service date.
CANCELLATION POLICY
In the event that the client needs to cancel a booking, a minimum charge of $250.00 cancellation fee will apply to any cancellation requests made with less than 24/Hours notice. All charges are non-refundable.
If the client needs to reschedule a job, we require a minimum of 48 hours notice, and the alternate date is subject to availability.
PROTECTION PLANS
It is the client's responsibility to decide whether or not they would like to purchase our general liabilities insurance. We reserve the right to repair or replace the damaged piece or area within reasonable prior condition. Any damage claims must be submitted within 7 days (Note: pictures from multiple angles will be needed to process any claim).
A copy of insurance will be provided upon request.
CLIENT RESPONSIBILITY
It is the client's responsibility to disclose important information regarding the job. This includes a full and accurate list of items to be moved, accurate information regarding flights of stairs, elevator details, access to locations (eg. waiting for keys, etc) that affect the length of the move and/or our staff's safety. If there is undisclosed information, Big Brothers Moving reserves the right to send additional crew members if needed, or spread the job over several days. There is a 4-hour minimum charge for each additional staff member.
PARKING
Ensure that legal parking for our vehicle(s) is available at all locations. Any parking tickets received will be added to the final bill.
ELEVATORS
The client is responsible for booking elevators and/or loading bays that the move requires. Failure to do so may add time to the job.
DISASSEMBLY AND REASSEMBLY
It is the client's responsibility to inform Big Brothers Moving prior to the move if any disassembly or assembly of any item(s) is required. Failure to do so may add time to the job. This work is not warranted.
WE DO NOT MOVE
Hazardous materials (including propane tanks), people, pets, specialty items. If there is anything of extreme value we require the client to inform the movers before hand.
HEALTH & SAFETY
The client is responsible for any parasitic insects (bed bugs, cockroaches etc) encountered within the premises of the origin, destination and/or additional locations. The client will be responsible for reimbursing Big Brothers Moving for costs incurred due to cleaning, sanitizing and delousing vehicles and/or replacing affected equipment.
Big Brothers Moving reserves the right to cancel a move if the conditions of any of the locations are unhygienic and/or the crew encounters any parasitic insects.
Our Customers Testimonials
Big Brothers has completed three office moves for us including dis-assembling and re-assembling furniture, disposing of unwanted items, and carrying everything up and down multiple staircases. They have also done drywall patching, painting and wall-mounted TVs for us. They work efficiently and professionally. They are hard-working and a delight to work with. These moves have been made easy by the great work they do! Thanks everyone!

Ros Rodrigues


June 19, 2021

I hired Big Brother Moving to move our apartment and could not have been happier. Sam and his crew did an excellent job. They got us moved quickly without any damage to our belongings or either home and were always kind and professional. I have already recommended Big Brother Moving to a friend and would not hesitate to hire them again.

Dennis


May 11, 2021

Excellent service today from Marshal TJ and his other brother. They were punctual, quick, precise and professional. Marshal was responsive and you can sense that he values his work/business from the very start. I always admire and have so much respect towards family-owned businesses because rest assured you get the best service. Definitely will use again and recommend their services.

Abelle Alvarez


March 27, 2021
Trusted Partners
We work with the best in the industry to ensure move quality.