You're preparing to move, or at least considering the idea if you're reading this article, which means that you need to find the right furniture movers near me professional for your relocation. But, who do you choose, and why? The best choice is to find local movers, who have an in-depth knowledge of the nuances of moving into your area. This, in list format, will further examine and demonstrate why you should choose local movers.
Why Choose Local Movers
For local moves, local north Vancouver movers rates are based on an hourly minimum, with driving time and additional labor taken into account. Local movers will know the area that allows them to choose the most efficient routes for your move, saving you time and money. They can also use that knowledge to circumvent heavy traffic areas, and to find the best places to put a moving truck if parking is limited.
For their ability to anticipate your needs
Local movers have an understanding of what it takes to move to the area, as well as, an understanding of what most homes and businesses in the area are like. Using that knowledge, they can anticipate what kind of packing and materials needs you will have, and then they will likely have the necessary supplies on-hand.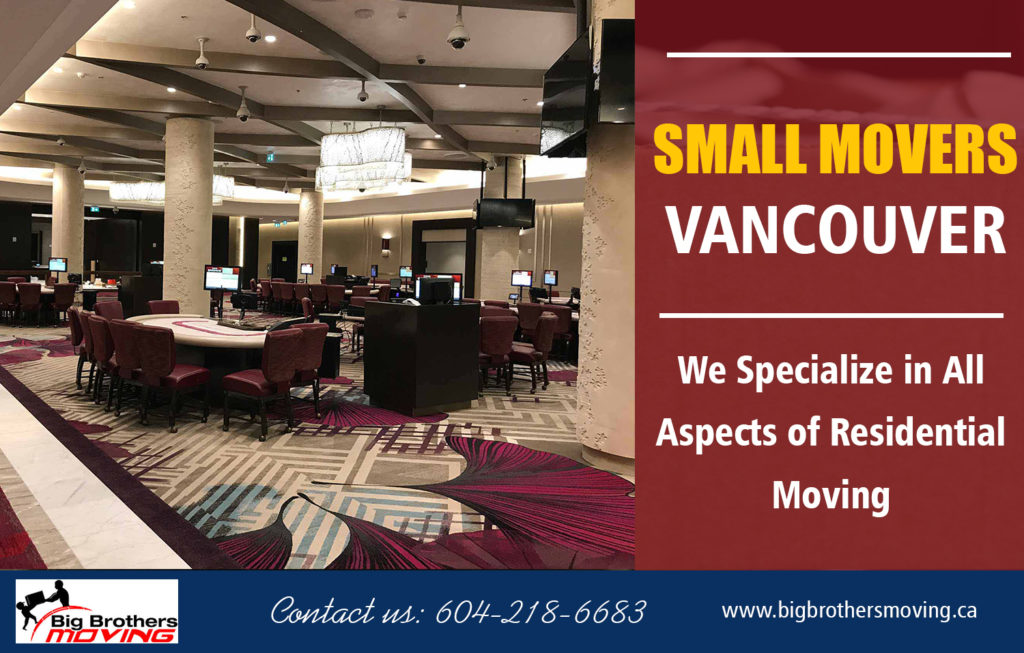 Often people get a final bill that does not reflect their initial estimate, and that's because they did not have an on-site evaluation performed. On-site assessments are when the Burnaby moving companies send an expert to your home or businesses to physically calculate the cost of the move, and then you get a "not to exceed" quote price. This service will not be available if you choose a moving company that is not local to your area.
For their small company attitude and dedication
It's easy to think that your move will be a great experience if you use one of the major van lines, but that doesn't take into account the fact that most of the industry is made up of independent companies. These local, independent businesses help fuel the economy and provide a certain level of care and concern that is lacking in corporate movers. Local movers can provide small-town sensibilities, working hard for you and your move, because your business is essential to them.
Deciding to go with local movers is a natural choice because they offer a personalized moving experience that is sure to make the process effortless and enjoyable. Make sure to research any company you're interested in using, regardless of size, so that you don't end up in the hands of a rogue mover or a broker. Good luck with your search for great local movers.
Using a local movers Vancouver Canada service can not only save you time during your move, but can more often save you money rather than going with a highly commercialized national company. This is because the overhead to run the moving company isn't as high, and because the local movers will be more detail oriented with each of their clients, and perform a faster job.
For the on-site estimate
Another benefit of using your local movers Vancouver Canada is that they will be familiar with the area you are moving to. This allows them to schedule the move accordingly to avoid things like traffic or avoid other area-related problems that could take more time for the step to be completed.
A local movers Vancouver Canada will have customer satisfaction in mind. This means they will want to move you into your new residence as fast as possible. No one likes to be in-between a move. People want their stuff ran quickly, safely, and without any problems.

A local moving company can provide many different types of services, such as packing and unpacking everything in your home, different moving plans, a fleet of trucks to choose from, and will offer professional employees that have experience in the company. This means you can trust who is dealing with your belongings, and not expect abuse of your belongings or broken items after the move.
Local moving companies pride themselves as being customer oriented and love nothing more than to have a successful move. It is easy to reference check a local moving company by just talking to people in the community. Word of mouth is the best type of advertising, so this will tell you more about your local movers. Either way, if you are looking to be moved quickly, safely, and reasonably, look no further than a trusted local moving company.
Browse Here to know more in detail about Cheap Movers Vancouver Canada