Congratulations! You have purchased a new house, or maybe, it could be a new office building, but you have been wondering for some time regarding how you will transfer all of your stuff to the new place you just bought for you and your family. You don't know how you will carry all the things like furniture, paintings, clothes, and curtain in your vehicle. It's not possible to leave behind such necessary stuff that a person needs on a regular basis.
Movers
Furniture movers in Vancouver Canada can help you in the process of moving of primary household material or office equipment from one specific location to another. They also help in all the packing and storage facilities for everyone. They are available in every place presently.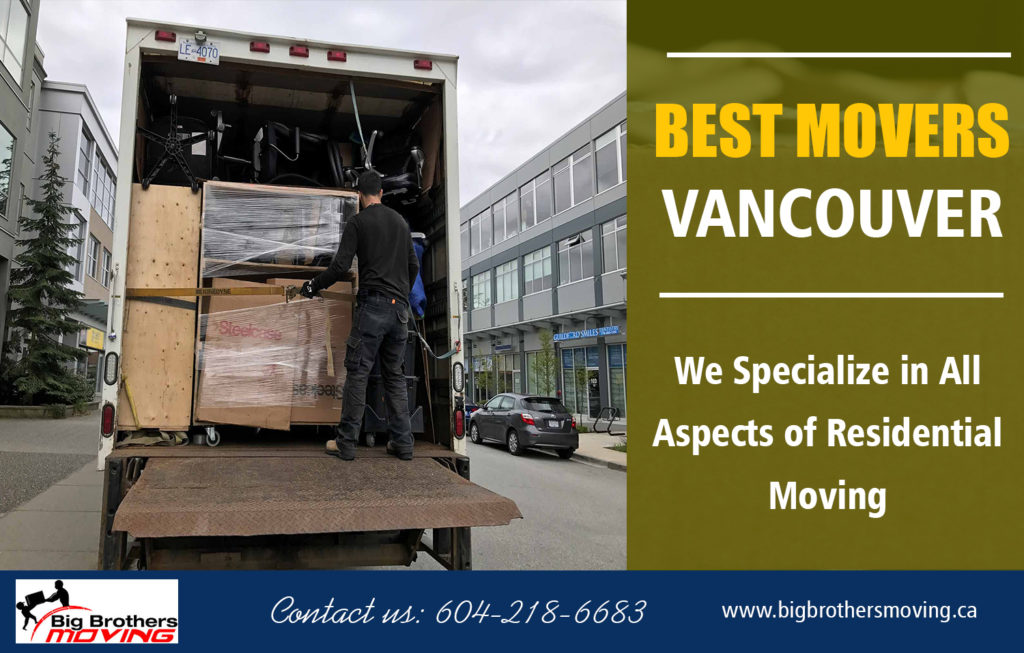 They use their best methods of transferring your belongings from one place to another efficiently and effectively. You would not need to worry about little matters of moving as they will be there to help you out with the whole process of moving. They add good flavor to the experience of running and make it a wonderful experience for you.
What to consider before hiring a mover?
Movers try to find out your requirements to ensure a suitable procedure is conducted for moving your belongings to keep your mind at peace. They try to come up with the techniques to make sure they provide the best services. While you are on a hunt to figure out which mover you should contact and you might want to find out the reviews regarding them from your relatives, friends, family or any other person you might know before hiring a mover for you.
You might also want to know the duration of time that they will take to move all of your stuff before you render their moving and packing services. A written contract of the work of moving might also be beneficial for you and a visit to their office would also be a nice idea to consider. Compare Local North Vancouver movers rates wisely before the finalizing the one for the task completion.
Benefits of hiring a Mover
It is a dream came true for you as you are moving into your new place. A mover can make this experience better in so many ways. It would like to share the benefits of hiring a mover to ensure that hiring a mover is one of the right investments you would make in your life.
1. Planning of moving is made easy for you
2. Safety and insurance for your belongings
3. Rights equipment are used for moving
4. Saves your money from being wasted and no heavy lifting for you
5. Everything is organized and managed properly
Moving from one place to another is both complicated and stressful. It will be an excellent decision to take the help of movers In Port Coquitlam BC Canada for smooth and trouble-free moving. However, the process of finding a good mover may seem daunting to many. There are so many companies out there offering these services that it may be difficult for you to be sure that you have selected the best one.
When you are planning a move, you already have a lot on your plate. Between securing a new home, updating your utilities and other services, notifying friends and relatives and trying to pack, it can be a bit overwhelming. One of the best ways to help alleviate some of this stress is by hiring best movers Vancouver Canada.

Best movers Vancouver Canada have the know-how and equipment to make sure your belongings are quickly and safely moved from your old house to your new home. Think about it: they do this for a living, so they are experts on how to do the heavy lifting and moving with little to no hassle. Even if you're in good physical shape, running heavy items can take its toll after awhile. Hiring professional movers saves you a lot of physical pain as well.
Browse Here to know more in detail about Furniture Movers Vancouver Canada