While shifting to a new place or a business address hiring the services of a professional and experienced packers and movers can drastically reduce your workload. The process of moving properties comes with it's a share of stress and hassles, and experienced packers & movers can help make the shift stress and hassle-free for you.
Professional movers In port Coquitlam bc Canada will not only offer you it's comprehensive services which will include packaging, transporting and rearranging but also bring its experience and expertise to make the shift safe and smooth. A professional movers company will save your time and money. Other than the price there are few other factors that you must keep in mind before selecting the services of packers and movers for yourself.
Get a detailed, written quote from mover you are considering.
>. Right movers usually quote free. Use the quotation process to help judge the mover.
>. Make sure the estimation is done in on-site, and be there in person.
>. Provide complete information about the job, and discuss all your concerns, e.g., time.
Firstly check the credential, reputation, and experience of the movers you are planning to hire. A site visit before the shift by the movers is essential to plan and organize the move. Also, it's a good idea for you to visit the office of the movers and have a look at their equipment. Make sure that the movers make a list of every item that has to be transported.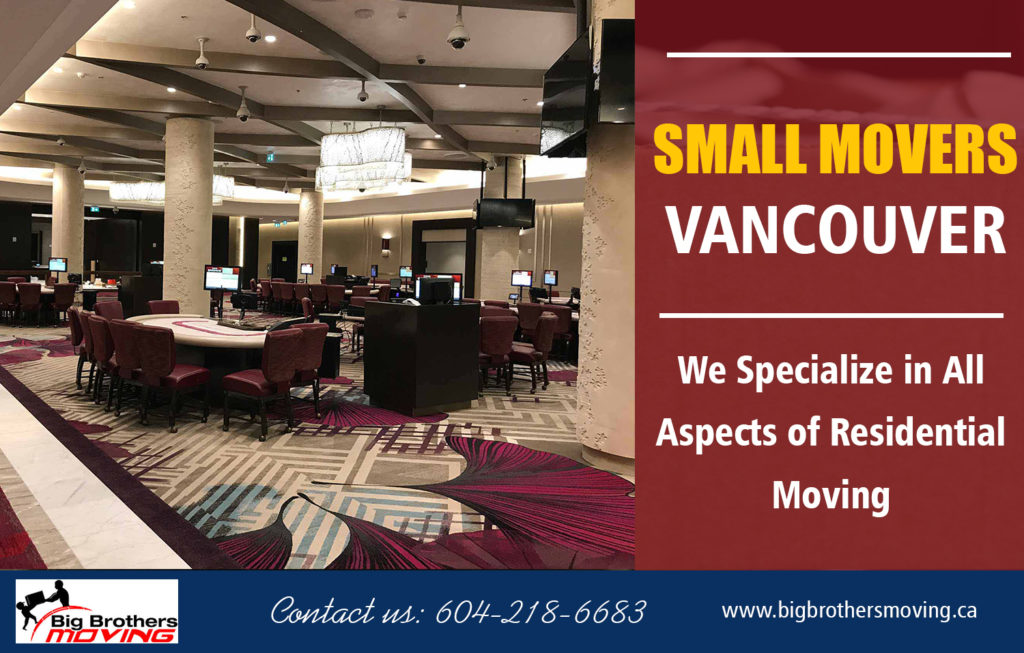 Another critical factor to consider is the insurance coverage and the damage compensation policy of the packers and movers. The process of packaging, handling and transporting various commodities differ and a trained and experienced moving companies Burnaby BC professional can handle it safely and securely.
Relocating is a tiresome and emotionally draining job in itself, and an individual is seldom capable of handling the entire move without any expert assistance. The benefits of hiring movers are many, and you will find that every dollar spent of hiring professionals will be a valuable investment.
Experienced packers and local movers in Vancouver Canada will provide you with the professionalism and knowledge required to make your relocation a breeze. They provide efficient time management, efficient space management, proper packaging, and labeling and take utmost care to save your articles from any breakage or damage. Many professional movers also provide warehousing services.
Moving is hard work but with the services of professional packers and movers it can be stress-free and a pleasant experience. Professional packers and movers specialize in their work and thus are experts at the process of relocating.
By hiring services of best movers near me, you can focus on other important aspects and leave the shifting of everything from heavy furniture to delicate show items to the professionals. So, make sure that before your move you hire the services of experience, professional, flexible best movers near me who also provides impeccable customer care and support.
You can make the most of residential relocation by hiring the services of a professional best movers near me that renders you economical and timely services. It is always recommended that you don't contact a cheap mover and packer because it would provide you with the level of the facilities that you expect from a good mover. It's certainly no harm if you have to pay a little extra. At least, your precious goods would be delivered safe and sound.
A good mover would be equipped with the latest packing techniques that it implements when it comes to packing the goods. Goods can be delicate and have to be wrapped in such a manner that they don't face any damages while in transit. With the services of a professional mover, your relocation would undoubtedly be a pleasing experience. Hiring the services of professional movers can have several advantages against do-it-yourself moves because of their efficiency skills and expertise in relocating homes, offices, and corporations within the city or state and across the state and country.

The movers are known to be professionals and licensed movers that can also offer you the right to ensure your items and valuables against unforeseen events during the move. The overall cost of you pay for these movers to handle all your relocating needs also pays for effort, time, and stress from which you and your family can be spared.
Browse Here to know more in detail about Piano Movers Vancouver Canada